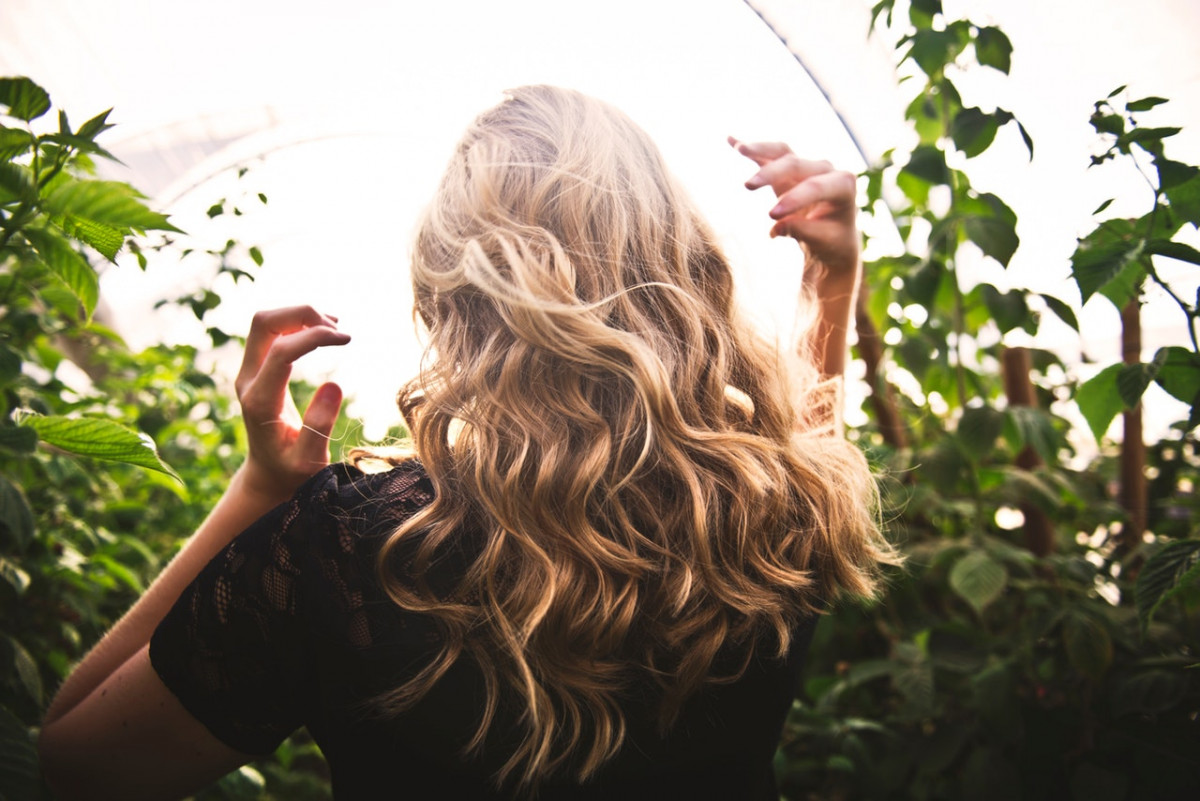 As most of you know, I love beauty. I've blogged about everything from breast implant surgery to waxing and makeup. The best thing about beauty – I think – is that the right routine can really have a big impact on your life. Whether it's the right skincare routine or a nice massage, beauty is often contributing to better mental and physical wellbeing. For example, I had a breast reduction a few years back and it was the best decision I've ever made. I feel so much more confident and happy now. 
Not many people know this, the sun damages not only your skin but your hair as well. The sun's rays, chlorine and saltwater all take their toll on our hair. Even just a few weeks into summer the hair is usually dry, frizzy and feels completely fried. Now the term fried isn't just a figure of speech. There is truth to the ultraviolet light wrecking your hair. It can make colour-treated hair bleached, faded and brassy.
The UV rays will also dry out your hair and might end up roughing up your smooth cuticles and the outer layers of the hair shaft.
Tips for keeping your hair beautiful over the summer:
Don't let the summer wreck your hair. With some extra tender treatments, love and care for your locks – they will look good even on the steamiest days.
Start with a fresh trim. 
Your hair will grow faster over the summer months because there are more hairs in the growing stage during the late spring and summer than there is in winter.
Protect from the sun
You should get into the routine of applying a hair product to your hair that has UV filters in it from creams, gels or sprays. These will protect the hair from fading and being fried from the sun. If you are spending plenty of time outside them where a hat which will protect your scalp and hair strands.
Wet your hair first before taking a dip
If your hair is already drenched before you take a dip then it won't absorb as much chemicals or saltwater. Make sure you wash your hair after a swim to wash away the dirt, sand and salt.
Use a moisturizing shampoo and conditioner
You will find you may be washing your hair more in summer due to the fact it is hot and your feeling sweaty and grimy. Ensure you are using an anti-residue and clarifying shampoo once a week to help clear away any chemicals and product build-ups. Remember to follow with a deep-conditioning treatment.
Avoid the hot tools
Try to limit the hot tools to at least once or twice a week which will give your hair a break from flat irons, curling irons and blow dryers. It is recommended to wash your hair at night and put it up in a bun or even a braid before going to bed. When you get up and take your hair out it will look like nice beachy waves that work for going out along with having a day in. This will also avoid your hair getting knotty and damaged. If you do need to use heating tools then ensure you are using a good quality heating tools and a good heat protection serum or spray. This will add shine to your hair and keep it from getting as damaged from the heat. Make sure your hair is fully dry before applying flat irons and curling tools.
Keep yourself well hydrated during the summer also which will keep your hair looking healthy and not dry. Following a few simple steps to care for your hair during summer will ensure summer is not the season where you don't want to go out anywhere because your hair is just a horrible mess.
It is time to celebrate with your summer hair.